Award Nominations
---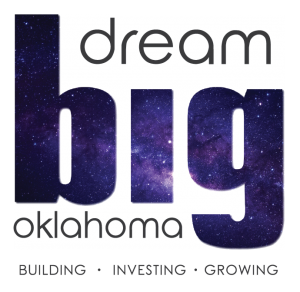 Dream Big Oklahoma is back! If the last two years have taught us anything, it is the importance of having a diverse and robust economy across our great state. REI Oklahoma is eager to celebrate those who BUILD, INVEST IN and GROW Oklahoma's economy at Dream BIG Oklahoma. At Dream Big 2019, we had the opportunity to recognize fourteen individuals, businesses and corporations for making a significant impact in economic development and for their commitment to serving others.
WE WANT TO HEAR FROM YOU…
In 2019, REI Oklahoma opened up nominations to the general public for the top three Dream BIG Oklahoma awards. This gave us the opportunity to even further reach those who are making a BIG impact in our state. Nominations are NOW OPEN and will be accepted through July 6, 2022! Winners for all Dream BIG Oklahoma awards will be notified in early August and will be recognized at the annual event scheduled for Tuesday, October 4th at the Grand Casino Resort in Shawnee, Oklahoma.
Anyone may nominate an individual, business or corporation meeting the established criteria for each award. Individual nominees must be from Oklahoma and a business/corporation nominee must have been established in Oklahoma with one or more current locations in the state.
For more information contact:
Tara Hull
Manager of Engagement and Organizational Development
REI Oklahoma
dreambigok@reiok.org or 800.658.2823
Please click on an award below to read the criteria and submit a nomination.


Recognizing a business or corporation who has truly transitioned their dreams and visions into reality while enhancing Oklahoma's economy.

Recognizing an individual, business or corporation who is not afraid to "dream big" by making a substantial difference in their community, state or where it is needed most.
Recognizing a woman in business who has served as a shining example to others and who has made a significant impact in her business and community.