Award Nominations
---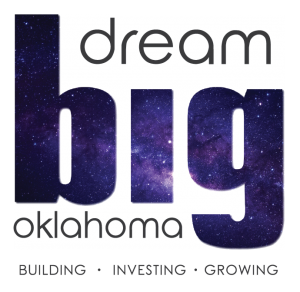 2023 Award Nominations
Dream BIG Oklahoma is back again for another year of celebrating those who BUILD, INVEST IN and GROW Oklahoma's economy! Who will we celebrate in 2023?
WE WANT TO HEAR FROM YOU!
In 2019, REI Oklahoma opened nominations to the general public for the top three Dream BIG Oklahoma awards – Vision Award, Dream Big Award and Dr. Fern Green-Bowling Diamond Award. This provided an opportunity to further reach those who are making a BIG impact in our state. Nominations for the 2023 Dream BIG Oklahoma awards are now OPEN and will be accepted through June 30, 2023, with the winners notified in early August 2023. Winners for all Dream BIG Oklahoma awards will be recognized at the annual event scheduled for Tuesday, October 10, 2023, at the Grand Casino Resort in Shawnee, Oklahoma.
Anyone may nominate an individual, entrepreneur, business or organization meeting the established criteria for each award. Individual nominees must be from the state of Oklahoma and a business/organization nominee must have been established in Oklahoma with one or more current locations in the state.
For more information on the 2023 Dream BIG Oklahoma Awards contact:
Tara Hull at dreambigok@reiok.org or (580) 924-5094
Please click on the award below to read the criteria and submit a nomination.
Recognizes a woman in business who has served as a shining example to others and who
has made a significant impact in her business and community.

Recognizing an individual, business or organization who is not afraid to "dream big" by
making a substantial difference in their community, state or where it is needed most.

Recognizing an organization, business or other entity that has truly transitioned their
dreams and visions into reality while enhancing Oklahoma's economy.