Ken and Kim Isaac are no strangers to being small business owners.
They take pride in caring for their customers and meeting their needs, as well as being part of what drives Oklahoma's economy. However, in the 20th year of operating their IT business, they realized with all the changes in the industry with the addition of iPads, tablets, smartphones, and the like, they needed to identify a new business venture.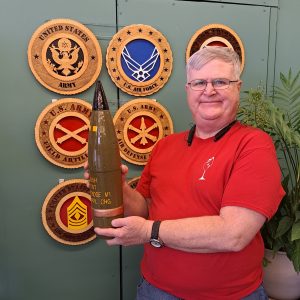 Then it happened. While attending a pre-surgery orientation in 2016, Ken had an epiphany. He noticed that many of the other attendees had branded drink tumblers. Being engaged in the local market, he could not recall anyone having an engraving business. He began market research on engraving as a business, equipment needs, inventory needs, expected startup costs and trainings that would be needed. In the 11th hour of the process, he pitched the concept to Kim. It took Kim a bit to buy into the idea – but when she did, she was all in and looked forward to using her creativity to meet community needs.
In early 2018, they went to their local bank to secure a business loan. Unfortunately, the amount they needed was not enough for the bank to finance. Their banker was familiar with REI Oklahoma and our Business Lending Program and submitted a request to the business lending team to review. Thanks to the pre-work of their banker, within 24 hours of first meeting with REI staff, the Isaacs received word that they had secured both loans applications for their business: an equipment and operating loan, as well as a loan for inventory.
And just like that, Engraved with Style opened its doors in Lawton, Oklahoma!
When it comes to capital, the Isaacs said, "No matter the business idea, every entrepreneur needs capital to get that business off the ground. However, you want to balance your need for capital with the need to keep your debt level as low as possible."
Kim shared, "We are getting ready to celebrate our 5th anniversary and we are thrilled to be able to give our community an excellent product at a great price with the best customer service we can provide."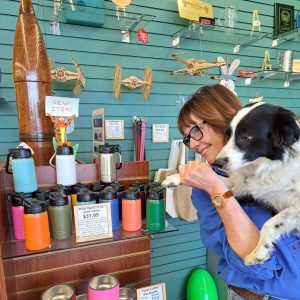 When asked about their spirit of entrepreneurship and why they liked being a small business owner, Kim said, "We love working for ourselves and having complete control of what we do." Then Ken added, "The honest answer is because we want to be able to bring our dogs to work with us."
Kim went on to share some additional thoughts of being a small business owner, "Small businesses are the backbone of Oklahoma and of the country. Opening a small business takes grit, determination, intelligence, stubbornness and a stomach for risk – it's not for the faint of heart. It's a collaborative effort between entrepreneurs, their bankers, lawyers, realtors and a myriad of other organizations."
REI Oklahoma is honored to be one of those other organizations.
"We have also taken in-person trainings through REI Women's Business Center. Mainly related to marketing and social media to help build our business…Everyone we have worked with at REI has been very friendly and helpful. We feel like we are part of the family," stated Kim.
When asked what they would like to say to those who support the mission of REI Oklahoma, Kim said, "If you are a donor, I urge you to donate generously to REI Oklahoma. If you are a bank, I urge you to partner with this wonderful organization to give your customers another avenue of funding you may be unable to provide."
"We could not have secured the capital needed without REI Oklahoma's help and we are forever grateful."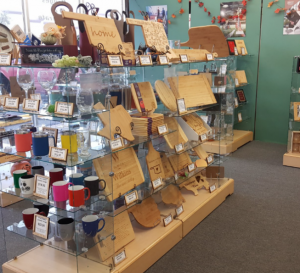 Ken and Kim Isaac, Owners
Family and Veteran Owned
Engraved With Style
2322 West Gore Boulevard
Lawton, OK 73505
580-351-2883
www.engravedwithstyle.com